J A L S W A R A J C A M P A I G N

A campaign for participatory, equitable and decentralised paradigm for water management with the objective of making water everybody's business.
more>>
G R A S S R O O T I N I T I T A T I V E S

The farmers of Ambaredi village boast of their lush green fields and full brim river even during the dry months of the year. Village Ambaredi in Jamkandorna taluka experienced a complete changeover from dry agricultural land to lush green fields only after 2000.

Read More>>
---
Urban Water Supply
Demand for water is growing in most cities as every urban citizen requires almost double the amount of water that a rural citizen requires. Moreover, India is rapidly urbanising.

Urban population in India has grown almost five times in five decades from 1951 (62.44 million) to 2001 (286.08). Not long ago, most of our cities were self sufficient in meeting their water needs from the extensive urban water bodies to supply water to citizens. Today these water bodies have completely disappeared. Municipalities have been stretched to their limits to find water for the growing urban populations. Groundwater is being extracted by the government as well as the private parties.

Now buy

viagra online

from different online pharmacies and sort out all sexual performance related issues. You can get comprehensive and up to date source of drug information online. Not only Viagra, but you can buy

cialis online

also at some discounted price. From the site

casino online

also you can buy these.




NEWS ALERT

Action Alert: Delhi's interceptor sewer project
In the name of cleaning the river Yamuna, the Delhi government has recently cleared a Rs 1,950-crore project to lay sewers to intercept drains carrying sewage from colonies not connected to the city sewage system. But, will it clean the river at all? Or is it more money down the drain?

Read more
JOIN THE NATIONWIDE RAINWATER HARVESTING DATABASE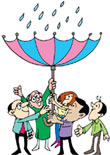 Counting the raindrops

CSE needs your help to create a nation-wide database of Urban Rainwater Harvesting structures and practitioners, which can be accessed by all online.
Please fill in this simple form to add your project to the database.
BEST RAINWATER HARVESTER'S AWARD

DJB announces Best rainwater harvester's award

In a bid to encourage the rainwater harvesters and acknowledge the efforts of those contributing to it, Delhi government announced the Chief Minister's "Best Rain Harvester" award. The award carries Rs. 2 lakhs and a citation in Category- I (Institutions and Housing Societies) while under category-II (Individuals) can get hold of Rs.1 lakh and a citation.

For more details see TOI dated [3.01.2006] or Click here>> [pdf]
DOWN TO EARTH

Water budget

All that you wanted to know about water management schemes, but didn't know who to ask


[Feb.28, 2006]
more>>
E V E N T S
Traveling Film Festival in Orissa: Environment-Beyond Trees And Tigers
[Nov. 30 - Dec. 1, 2005]
more>>

Seminar for teachers on Environment Education at Megpai, Faridabad
[Dec.13, 2005]

W O R L D W A T E R W E E K

PRESS RELEASE:
[Aug. 26, 2005]
CSE director Sunita Narain receives the World Water Prize in Stockholm. Narain accepts award on behalf of unsung "water engineers and water managers of the world"
more>>
W A T E R V I E W S
Barrage of sewage
Kanpur will have a Rs 412.44 crore Ganga drain by 2031
more>>

Strait hit
Sri Lanka opposes India's Sethusamudram project
more>>

Water wrangle
States slug it out over rivers
more>>

Lake assault
Udaipur's waterbodies run dry, authorities run amok
more>>
E N V I R O N M E N T F O R C H I L D R E N


The cacophony over water
[May 31, 2005]
W A T E R I N N E W S
MOEF releases draft of the National Environment Policy
India's second Raincentre comes up in Meerut
T E C H N O L O G Y
RWH techniques in the northeastern hill ranges
Sari to harvest rain!
Chauka Magic in central highlands
D O W N L O A D S
National Environment Policy, 2004

Abridged version of Pani Ghano Anmol- findings of survey on water resources in Meerut
A guide map on hydro-geology of Chennai
Water profile of Thiruvananthapuram
Water profile of Kolkata