S O U T H A F R I C A
Water apartheid

In shanty townships of South Africa fights for a bucket of water are a common sight. Estimated seven million people are denied access to clean water mainly because they cannot pay the tariff, which has risen sharply within the last few years. Giving rise to public protest. The strategy adopted by the government to counter such criticisms has shocked the nation.

KENYA
Drought busting

Supported by the United Nations Environment Program (UNEP), the Masai (pastoral clan) women in Kenya have began harvesting rainwater to keep drought at bay. Initiated in 2002, the women are focused in this two-year project, funded by the Swedish government. As per a study, the time spent by Masai women in finding and collecting water has more than doubled in the last three decades. Each day they have to walk up to ten km to find sufficient supplies. The project, while ensuring an easy access to water, extends opportunity to develop kitchen gardens by optimally using the moist soil around mini reservoirs.Thus, empowering women to take care of their families.

The crisis surfaced when a local group, the Public Services International (PSI), came up with startling revelations. It said that Padco, a US consultancy, funded by the US Agency for International Development (USAid), has set up and funds the country's Municipal Infrastructure Investment Unit (MIIU). Ironically, "the MIIU has always been touted by the government as a state owned unit which aims to help municipalities find innovative solutions to critical problems with the financing and management of essential services", says the PSI report.

Recently, Padco also prepared a report. Targeting critics, it highlights the merits of private involvement. The report was released in a close door meeting to discuss on strategies for breaking the strong protest launched by the unions. While government is silent, USAid refuted these allegations by saying, "We provide technical analysis, not policy advice".

Is the private sector ready to deliver to the poor? The answer is no. An independent study commissioned by Asian Development Bank on the Manila water system reveals. It says, "While water supply has improved for the city's wealthy, tariffs have skyrocketed by 150 per cent. The privatisation has not brought about any real improvement in infrastructure as well."

If privatisation is mooted to ensure efficient water delivery system then it has to involve the people, particularly the poor.

J A P A N
Water wizards

After facing a major drought in 1994, Takamatsu City in Kagawa, Japan, is treasuring every drop of water. The domestic and industrial demand for water has stabilised due to joint efforts of state and society The collection and usage of rainwater and recycled gray water is optimal - enhancing the supply. Today, the city is water sufficient. And, the people are actively aiding others towards wiser water use.
---
T U R K S & C A I C O S I S L A N D S
A unique system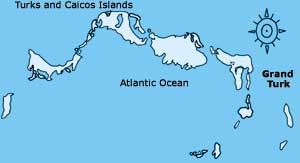 The Turks and Caicos Islands (TCI) in Atlantic has evolved a unique water supply system. It relies mainly on rainwater and is supplemented by saltwater. With an average annual rainfall of 45 cm or less, fresh water is short in supply. Inviting strict government regulations like, in all the buildings construction of a water cistern large enough to store 400 l/cm of roof area is mandatory. These codes are strictly implemented as well. Besides, private buildings a number of public catchments are maintained. Recently, to ensure proper water supply, the government of TCI, has installed three river osmosis plants. Thus, using the saltwater not only for flushing but for producing desalinated drinking water as well. Sound water management, indeed.
(For details: Dr Monteagudo at fperezm@cih.ispjae.edu.cu)
---
N E P A L
Spouts returnTo augument the freshwater supply, the people in the Kathmandu valley of Nepal, have began work to restore their traditional water supply system - Stone Spouts. However, even with the financial support of the German Agency for Technical Cooperation, it is proving to be an uphill task. As any revival effort requires people to not only take up rainwater harvesting but to also relocate buildings constructed near the spout.

Spouts are beautifully carved stone elements, in the shape of a crocodile head (considered as a holy water species). They are installed in the front wall of sunken and stepped platforms for drinking water supply. Each platform may contain more than one spout. The platform is usually made up of stone slabs connected with shallow underground drainage channels. The surrounding wall is of brick masonry. Rainfed springs or aquifers ensure its water supply. Spout water is considered to be pure and, is used in religious functions and preparation of traditional medicines.

Overcoming several hurdles, the work is being completed under the project. Both the state and community are jointly supervising its management.